Colabora mejor.
Sé más productivo.
Haz pizarras, documentos y páginas web de gran belleza, fáciles de leer y donde sea divertido participar.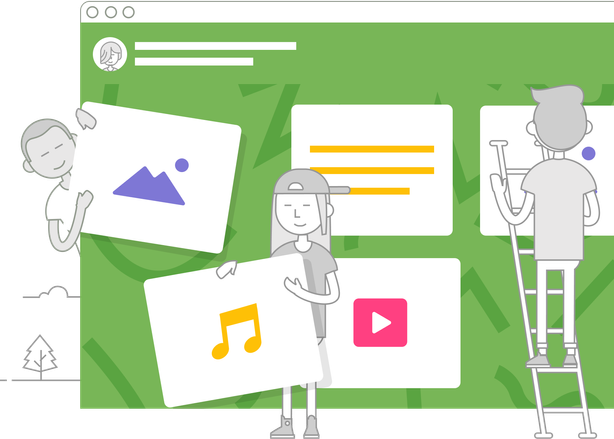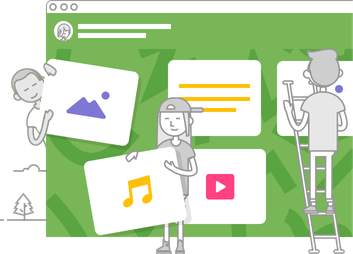 Tan sencillo como 1, 2, 3, 4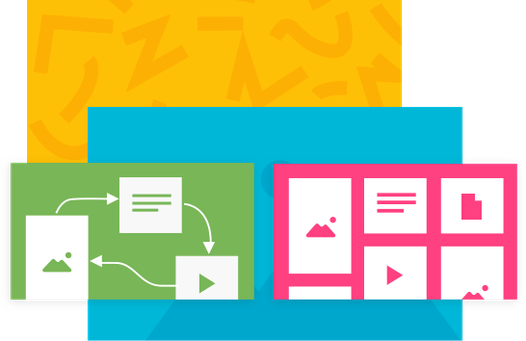 1. Estilo
Choose a premade template or go bold with a blank slate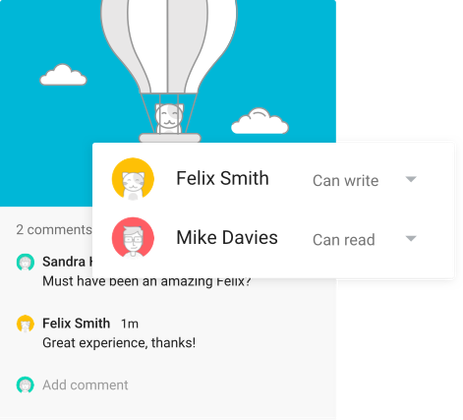 2. Invitar
Invite collaborators to add content, comment, like and make edits in real-time.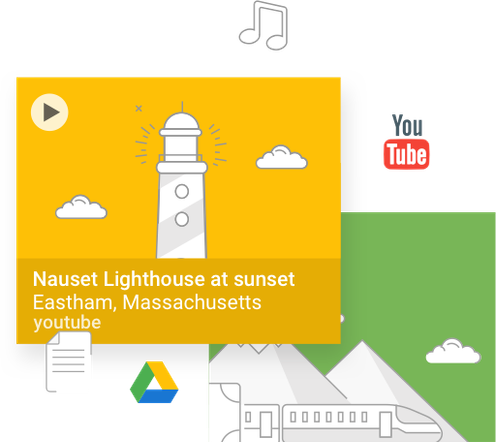 3. Publicar
Add photos, documents, web links, video, and music to make the text come alive.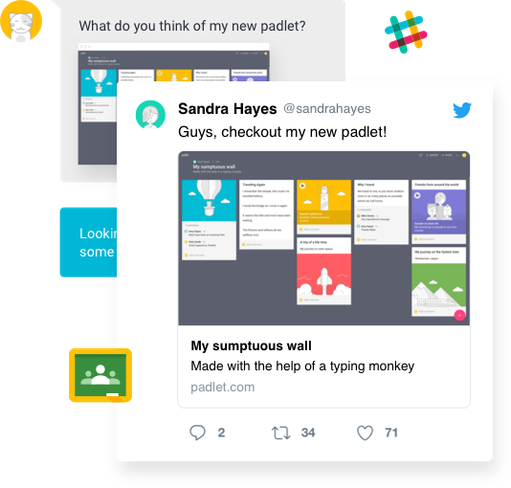 4. Compartir
Share your padlet with classmates and colleagues, friends and family, kittens and Kanye West.
Usa tu dispositivo preferido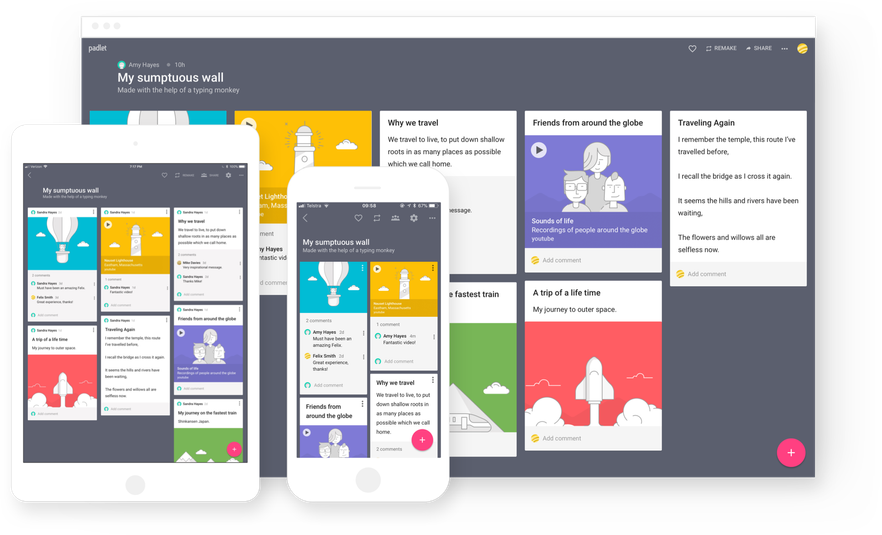 Únete a millones de personas que ya trabajan juntos en Padlet